Custom Homes by Lake Tapps Construction Unlimited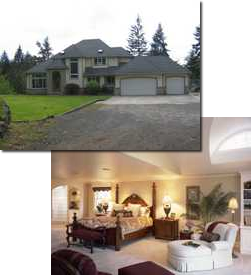 Our company will work with you from start to finish. Offering help in all phases of construction. From the permit phase through the final landscape phase.
We are dedicated in making your dream home a reality. With over forty years of experience in our company personnel, we can offer the personal service that you need to complete a truly individual home. We also have the personnel and craftsman to make your building experience a pleasure and not a chore.
Click Here To View The Custom Homes Gallery
Call Us Today To Schedule An Appointment
(253) 863-6442